Sirplay
Gaming solutions experts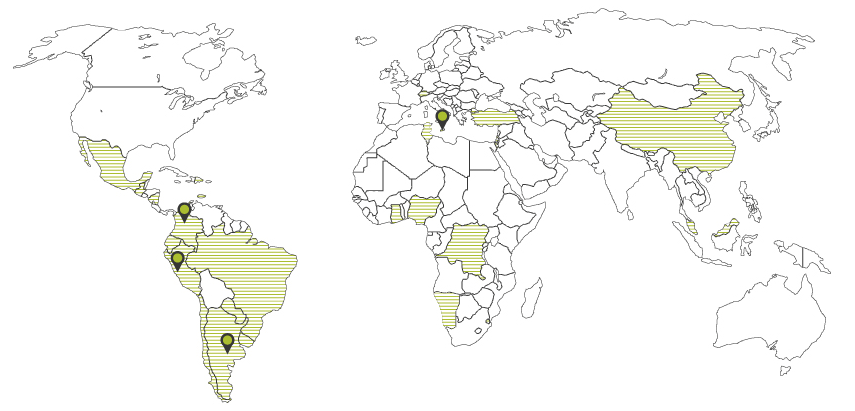 Sirplay is a Sportsbook and Gaming Provider with 15 years of experience in the gambling industry. We have been supplying bookmakers, lotteries and betting organizations in regulated markets since 2005.
"We are creative strategists, nerds and communicators with a huge passion for online gaming and we work hard to build our customers' success in the business."
Our gaming platform is just one of the reasons that brought Sirplay to be the International Software House it is today. With 15 years of experience in this sector, Sirplay offers services to more than 40 bookmakers in 11 countries in the world.

Our Mission and Vision Statement
Our mission at Sirplay is to provide the highly brand consciousness and the affiliation of loyal individuals and organizations whose members live and breathe the SPORTS world, a platform to earn from their hobbies.
Sirplay's vision is to be a provider that serves and supports the well established, easily identifiable sports lovers in the world.
Our competitive advantage
Regardless of the advertising you do and the services you offer, the bettors look at one thing, how much they can win!
Sirplay has developed its own mathematical algorithm for risk management and over the past 15 years has corrected and continuously modified our mathematical formula. This has made our algorithm more and more precise and reliable. Today our team manages the security of 1 million bets a day and thanks to this secret, all Sirplay customers close the month on a positive revenue.
Sirplay can also boast of having a team of highly qualified professionals who work with all our clients and make it easy and comfortable for them in all the sports betting we offer. This know-how is also growing thanks to the reporting tools available with the software, continuously analysing the data of the reports that provide a complete view of the sports betting activity for each player or betting shop in all the markets.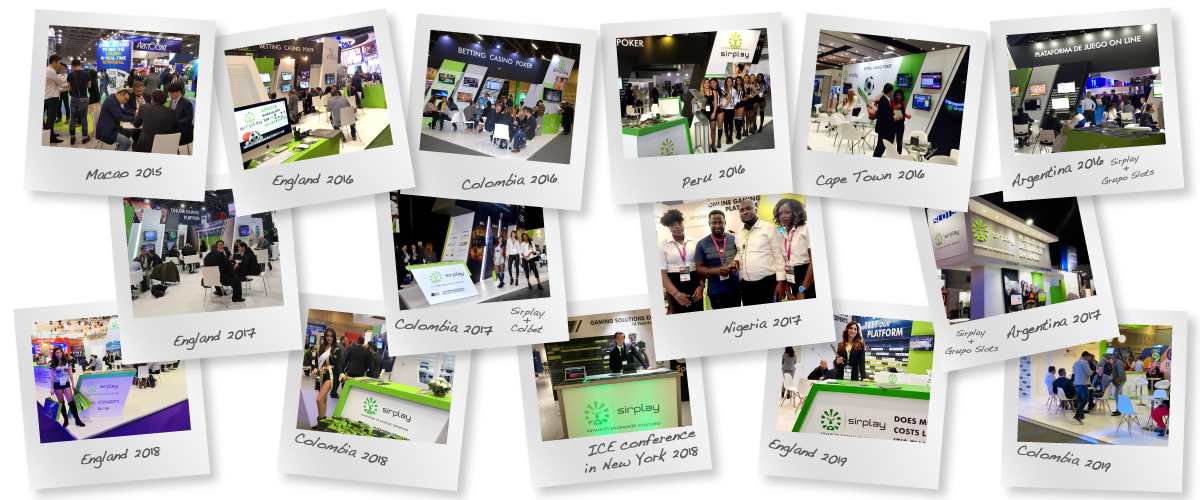 Sirplay in the Latin American and African gaming markets
The reputation of a company arises from the presence in a territory. Since the beginning, Sirplay has decided to invest in new markets, reaching large part on South America and Africa, with sales and support offices located in Malta and Lima, local agents in Buenos Aires and with prestigious Clients in both areas.
Sirplay is certified
Sirplay works to ensure our application complies with all the guidelines published by the different jurisdictions. Sirplay's Sports Betting System has been tested and certified by leading industry entities. Sirplay's Sports Betting Software has already achieved 4 certifications of quality and security, and others are in progress.
Our Partners
Sirplay is constantly seeking the best gaming and entertainment partners in order to guarantee an exclusive gaming experience to Clients and Players. Thanks to the partnership agreements reached with several casinos and virtual games providers – international leaders in the industry – Sirplay has integrated its Sports Betting Platform with a wide range of games: slots machines, table games, live casino, virtual games, fantasy games, etc.
The games are available for either Desktops PCs and mobile devices with high-quality graphics, animation and audio, besides the intuitive and user-friendly menu. The bookmaker is supported by a fast integration process that combines the scalability, flexibility and the performance of a betting software with the highest levels of security and reliability, offering to the clients the widest range of available games in the sector and so, the perfect gaming solutions.
"
Are you looking for the key to success? Say goodbye to obsolete technologies and high costs with Sirplay, a leading company in the development of Sports Betting Platforms and Online Casinos. Get the best solutions for Sports Betting Software, Online Casinos and Crypto Sportsbook.
Rex Games
Demo sportsbook - https://www.rex.games/
ARGENTINA
Buenos Aires
Calle Pellegrini Carlos 961 Piso3
CABA – Buenos Aires – Argentina
[email protected]
SEND US A MESSAGE
Contact Sirplay now to get introduced into the gaming industry in a blink.
We welcome new trends and customers' requests as opportunities to upgrade and reaffirm our products and reliability into the gambling market.


Sirplay will request payments only after carrying out the KYC and signing an agreement. Please, do not make any payment before the agreement is signed by both parties.