Sirplay launched its first Bitcoin sportsbook software fully converted in the cryptocurrency in 2017.
Bitcoin Sportsbook
We have developed a bitcoin sportsbook offering the bookmaker the possibility of customizing it according to the target market and preferences.
Our specialists will work alongside you, learning your needs and the market requirements, and taking care of each step of the building up process, delivering to you a complete and performing Platform.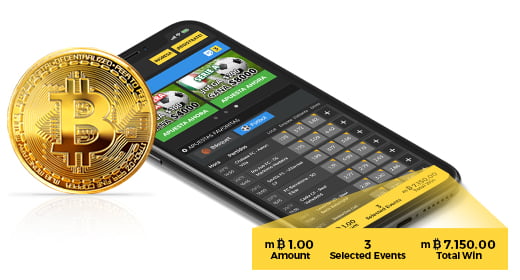 Bitcoin Sportsbook

Main features
The tools we put at your disposal to manage our Sportsbook are hundreds, here we list the most powerful and above all those necessary to compete online:
Privacy and anonymity respected.

All popular worldwide sports, all leagues, and all betting markets including 150.000 pre-match and 75.000 in-play monthly.

Any Wallet including those of web 3.0 like MetaMask, Trust Wallet, Argent, Ledger, MyEtherWallet, Authereum and hundreds of others.

Any Dapps the most famous such as: Binance DEX, PancakeSwap, Splinterlands and hundreds of others.

Blockchain and commission fees Management.

Automated trading tools that give you control of your own margins, suspensions, odds ladders and more.

Bonus Tools, Campaign builder and many Marketing tools.
Can be integrated via API or iFrame.
How to use bitcoin in your sports betting software
Sirplay offers two ways to switch your betting platform in a Bitcoin betting solution: use it as a payment method option or as your currency. The difference seems slight but it's massive.
Payment Method
Bitcoins can be converted to the Sportsbook currency during the depositing process, the wallet will be credited in the same way as using debit/credit cards or online payment processors.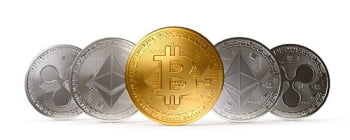 Currency
Bitcoin can be used as a currency for your betting software, using the cryptocurrency in the whole business cycle, avoiding trading dangers and managing your own commissions.
Why the need for Bitcoin Sportsbook?
Right now, Bitcoin is still an all-around curiosity fighting to break into standard use, we have identified a number of benefits and innovations that will benefit the gambling industry.
Bitcoin and Cryptocurrencies are beginning to redefine the future of global finance.

Low Fees: Players can benefit from very low transaction costs.

Global Remittance: Bitcoin makes the bookmaker global, using a single currency that permanently eliminates the currency exchange, moreover it is always possible to make deposits and withdrawals at any time.

Financial Innovation: The token economy is being built and with it comes a new generation of the internet, Web 3.0 is creating new opportunities that would not be possible otherwise.

Transparency for bookmaker and their users: Blockchain makes data open/transparent in a way that has not existed in financial systems.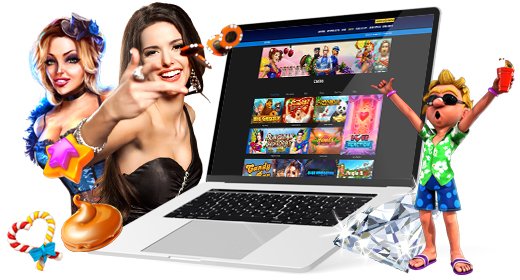 Bitcoin Casino
The Casino platform included in our sportsbook is simple as our software is easy to manage whether you are a novice or seasoned pro.
At Sirplay, we will provide you with all the advice you need to start crypto casino.
Contact US
Connect with a Sirplay expert for a detailed discussion about how our services might give benefits to your Betting business and create your own strategy.
We don't share your personal information with anyone. Check out our "privacy policy" for more information
F.A.Q.
What is a bitcoin sportsbook?
A bitcoin sportsbook is a platform which allows players to place bets on the different sports available worldwide using bitcoin as the main currency.
Do you provide the Bitcoin sportsbook?
Yes, sure. There are two options available:
Use BTC as the platform currency and allow players to place bets in mBTC.
Use BTC as a deposit method and bet in FIAT currency.
How does Bitcoin Sportsbooks work?
Bitcoin Sportsbooks will generally offer players numerous ways of depositing, we use web 3.0 technology such as MetaMask, Trust Wallet, Argent, Ledger, MyEtherWallet, Authereum and hundreds of others.
What is a white label bitcoin sportsbook?
A whitelabel bitcoin sportsbook is a betting platform that can be customized and rebranded by the Operator, based on the target markets chosen. the sportsbook counts with a rich and complete betting offer, including over 150,000 pre-match events with more than 80 categories, thousands of live events and many must-have features like the cashout, rebet, shock absorber and more.
Can I operate a sportsbook in any territory?
The sports betting market is regulated by the Countries, States or Provinces. Each territory has its own rules and Authorities, in some countries sports betting is still not regulated or illegal. So, before starting building up a betting platform, it is important to get informed and apply for a license, whether needed.