Premier Bitcoin Sportsbook Solution
Sirplay launched its first Bitcoin sportsbook software fully converted in the cryptocurrency in 2017.
Customizable Bitcoin Sportsbook
We have meticulously developed a comprehensive Bitcoin Sportsbook, providing bookmakers with the capability to customize it to align with the target market and individual preferences.
At the core of our service, our dedicated specialists are committed to working in unison with you, deeply understanding your specific needs and those dictated by the market. As experts in the Bitcoin Sportsbook sphere, we manage every component of the development process, ensuring you receive a fully functional and optimal Bitcoin Sportsbook platform.
Our Bitcoin Sportsbook is engineered to integrate seamlessly with Bitcoin payments, ensuring a modern, flexible, and secure betting experience. With our Bitcoin Sportsbook, we guarantee to equip your bookmaking business with the innovation and efficiency that only Bitcoin technology can offer.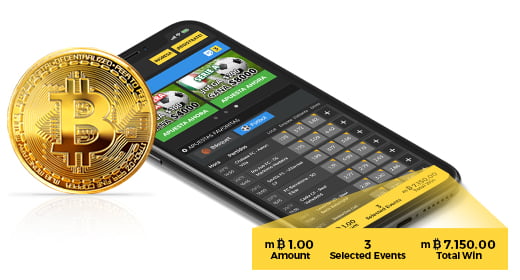 Bitcoin Sportsbook:

Main features
Entrust your online betting operations to our Bitcoin Sportsbook, where a sophisticated array of management tools awaits you. These carefully curated features are meticulously designed to not only elevate your sportsbook's performance but to ensure you maintain a competitive edge in the online betting market:
Unmatched Privacy and Security: Your users' privacy and anonymity are our top priorities. Our Bitcoin Sportsbook is built on a secure foundation, safeguarding user information and providing a trustworthy betting environment.
Global Sports Betting Options: Featuring a rich selection of sports from around the world, our Bitcoin Sportsbook covers every major league and offers an immense array of betting markets, with more than 150,000 pre-match and 75,000 in-play events available monthly.
Universal Wallet Integration: Offering universal compatibility, our platform supports all major wallets, including the latest in Web 3.0 technology, ensuring smooth and secure transactions within our Bitcoin Sportsbook.
Leading Dapp Connectivity: Align your business with the future by integrating with prominent Dapps. Our Bitcoin Sportsbook connects with top platforms like Binance DEX, PancakeSwap, and Splinterlands, enhancing your offering.
Smart Blockchain and Fee Management: With our intuitive management tools, you can effortlessly oversee blockchain processes and commission fees, making sure your Bitcoin Sportsbook operates with efficiency and transparency.
Advanced Automated Trading Tools: Keep precise control over your business strategies with our comprehensive suite of trading tools. Customize margins, manage suspensions, and optimize odds ladders to drive success in your Bitcoin Sportsbook.
Effective Marketing and Bonus Tools: Engage with your audience using our proven marketing tools and campaign builders. Our Bitcoin Sportsbook also features an array of bonus options to attract and retain a loyal betting community.
Flexible Integration Options: Whether you prefer API or iFrame integration, our Bitcoin Sportsbook is engineered to mesh seamlessly with your existing system, providing a smooth and adaptable user experience.
Investing in our Bitcoin Sportsbook means gaining a reliable partner committed to the security and prosperity of your online betting business.
How to use bitcoin in your sports betting software
Sirplay offers two ways to switch your betting platform in a Bitcoin betting solution: use it as a payment method option or as your currency. The difference seems slight but it's massive.
Payment Method
Bitcoins can be converted to the Sportsbook currency during the depositing process, the wallet will be credited in the same way as using debit/credit cards or online payment processors.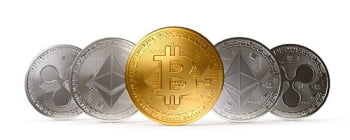 Currency
Bitcoin can be used as a currency for your betting software, using the cryptocurrency in the whole business cycle, avoiding trading dangers and managing your own commissions.
Why the need for Bitcoin Sportsbook?
Right now, Bitcoin is still an all-around curiosity fighting to break into standard use, we have identified a number of benefits and innovations that will benefit the gambling industry.
Bitcoin and Cryptocurrencies are beginning to redefine the future of global finance.

Low Fees: Players can benefit from very low transaction costs.

Global Remittance: Bitcoin makes the bookmaker global, using a single currency that permanently eliminates the currency exchange, moreover it is always possible to make deposits and withdrawals at any time.

Financial Innovation: The token economy is being built and with it comes a new generation of the internet, Web 3.0 is creating new opportunities that would not be possible otherwise.

Transparency for bookmaker and their users: Blockchain makes data open/transparent in a way that has not existed in financial systems.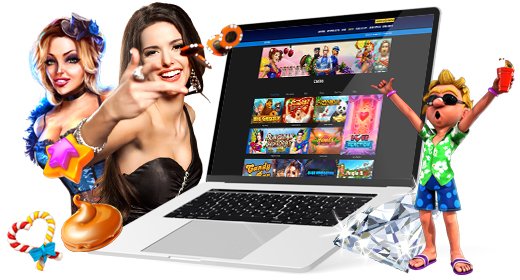 Bitcoin Casino
The Casino platform included in our sportsbook is simple as our software is easy to manage whether you are a novice or seasoned pro.
At Sirplay, we will provide you with all the advice you need to start crypto casino.
Contact US
Connect with a Sirplay expert for a detailed discussion about how our services might give benefits to your Betting business and create your own strategy.
We don't share your personal information with anyone. Check out our "privacy policy" for more information
Bitcoin Sportsbook FAQs
What is a bitcoin sportsbook?
A bitcoin sportsbook is a platform which allows players to place bets on the different sports available worldwide using bitcoin as the main currency.
Is your Bitcoin Sportsbook compatible with all cryptocurrency wallets?
Yes, our Bitcoin Sportsbook was designed with universal wallet integration in mind, supporting an extensive range of wallets including those from Web 3.0 like MetaMask, Trust Wallet, and others.
What is a white label bitcoin sportsbook?
A white label bitcoin sportsbook is a betting platform that can be customized and rebranded by the Operator, based on the target markets chosen. the sportsbook counts with a rich and complete betting offer, including over 150,000 pre-match events with more than 80 categories, thousands of live events and many must-have features like the cashout, rebet, shock absorber and more.
Can I operate a sportsbook in any territory?
The sports betting market is regulated by the Countries, States or Provinces. Each territory has its own rules and Authorities, in some countries sports betting is still not regulated or illegal. So, before starting building up a betting platform, it is important to get informed and apply for a license, whether needed.
How does Bitcoin Sportsbooks work?
Bitcoin Sportsbooks will generally offer players numerous ways of depositing, we use web 3.0 technology such as MetaMask, Trust Wallet, Argent, Ledger, MyEtherWallet, Authereum and hundreds of others.
Can you explain the range of sports and events your bitcoin betting platform covers?
Our bitcoin betting platform offers a comprehensive selection of worldwide sports, including all the major leagues. Bettors can choose from over 150,000 pre-match and 75,000 in-play events monthly, ensuring a diverse betting experience.
What security measures does your Bitcoin Sportsbook implement to protect user privacy?
Our Bitcoin Sportsbook uses state-of-the-art encryption and privacy measures to ensure that all user data remains confidential and secure. We prioritize the security of our platform to provide a safe betting environment for your customers.
How does your Bitcoin Sportsbook integrate with decentralized applications (Dapps)?
Our Bitcoin Sportsbook seamlessly interfaces with popular Dapps such as Binance DEX and PancakeSwap, allowing for cutting-edge betting opportunities within the blockchain ecosystem.
Could you elaborate on how the Bitcoin Sportsbook manages blockchain fees?
The Bitcoin Sportsbook features efficient fee management tools that automate and optimize blockchain transaction costs, ensuring that both the bookmaker and the bettors enjoy a cost-effective betting experience.
What automated trading tools are available through your bitcoin betting platform?
Our bitcoin betting platform equips bookmakers with robust automated trading tools, enabling them to set their own margins, manage bet suspensions, and customize odds ladders to suit their strategic needs.
How easily can your Bitcoin Sportsbook be integrated into existing systems?
Our Bitcoin Sportsbook can be smoothly integrated via API or iFrame, affording a flexible solution that can be effortlessly blended with your current operational systems, minimizing disruption and maximizing efficiency.